Held on the 4th September in the wilds of West Sussex UK.
After an early start I actually went out to Eastbourne in West Sussex to meet up with other members of the Skyline Owners Club at Serious Performance Autos. Alas they were all locked out of the unit and standing around waiting for someone to open up. As always no one was really talking to one another so I decided not to hang about and made my way off to the show.
Unlike the previous year there was little of interest (apart from the cars) to do this time around. There were no traders present or interesting displays. I myself was directed to park, prepared the car, opened the bonnet etc. Only to be told that where I was told to park I should not be parked.. Hmm, it would not have been so bad but the chap telling me to move was the one that told me to park there in the first place.
Anyway once that was sorted it was time to relax and enjoy the show 'proper'. Ah yes but what about the weather? Well the sky's opened up and we had a sustained downpour from 12:30 to 13:30.
A lot of people started to clear off early at this point which was a real shame as it killed the show.
Bentley do have a motor museum, although perhaps its me, but I found the presentation and exhibits a bit of a joke. The only cars of real note to me were a Dino and a Audi Quattro.
As for the 'wildfowl' part. I did not actually look at any birds so I can't comment. I'm sure that they were lovely.
I spent some time on the Mazda MX5 Owners Club stand. They are a remarkably friendly bunch and this group went under the name of 'Bucaneers'. I have always liked the MX5 as a car, perhaps the social side will tempt me even more, as it can be a lonely life owning a Skyline (awwww).
Lets do the picture thing!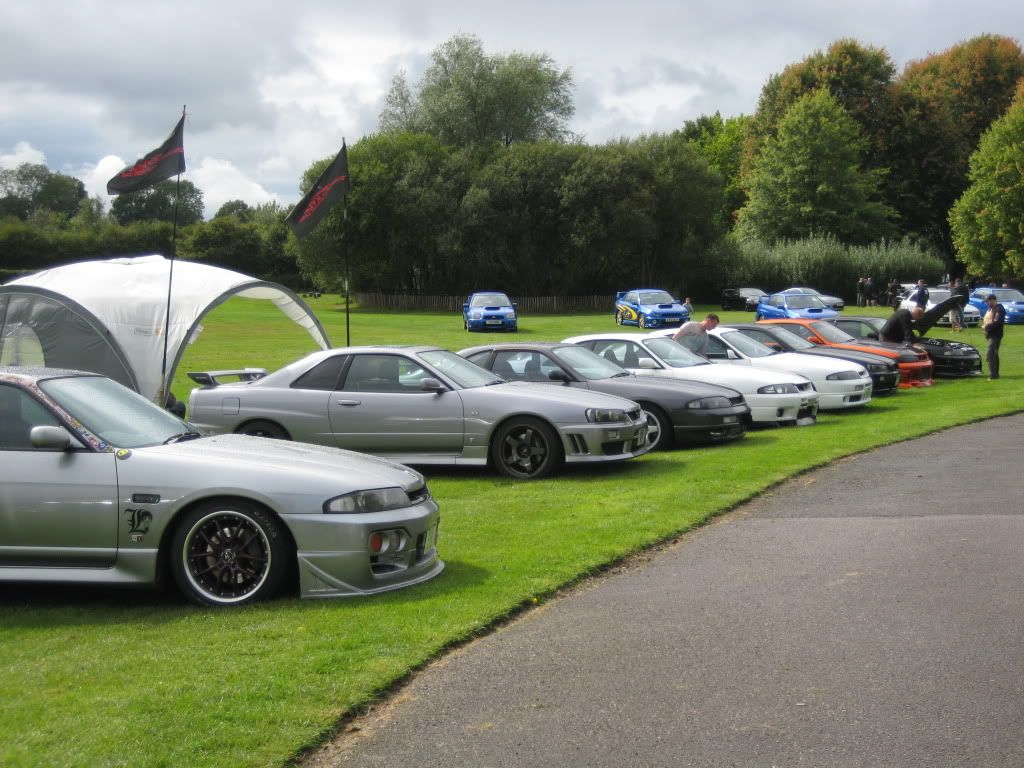 The depleted ranks after the rain
Mandy's car AKA Pupsy
Pupsy and PK GTR's You can just catch a glimpse of Peter cleaning away in the back.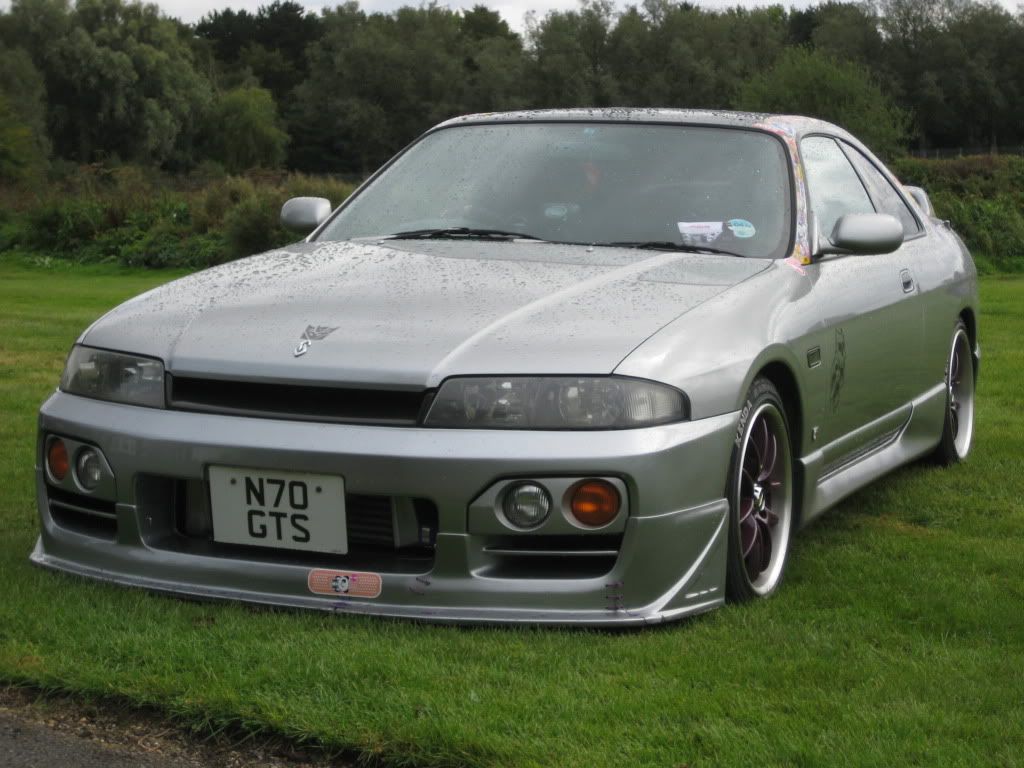 Sticker blitz on this one, apparently not a genuine Transformer though.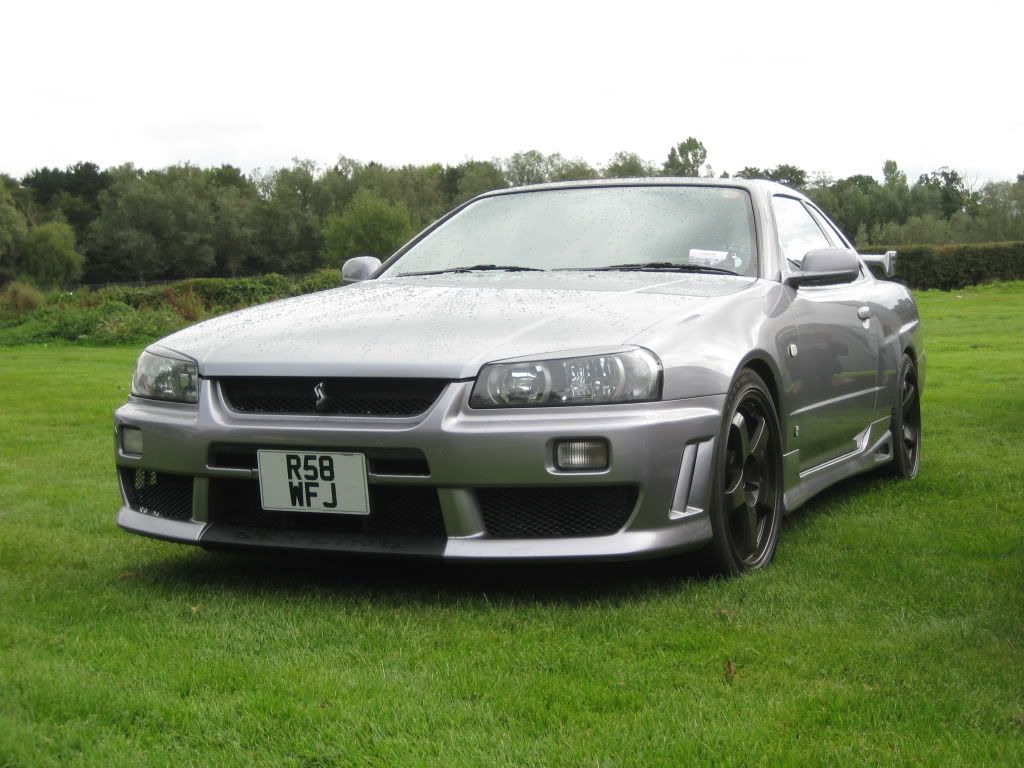 Nicely done R34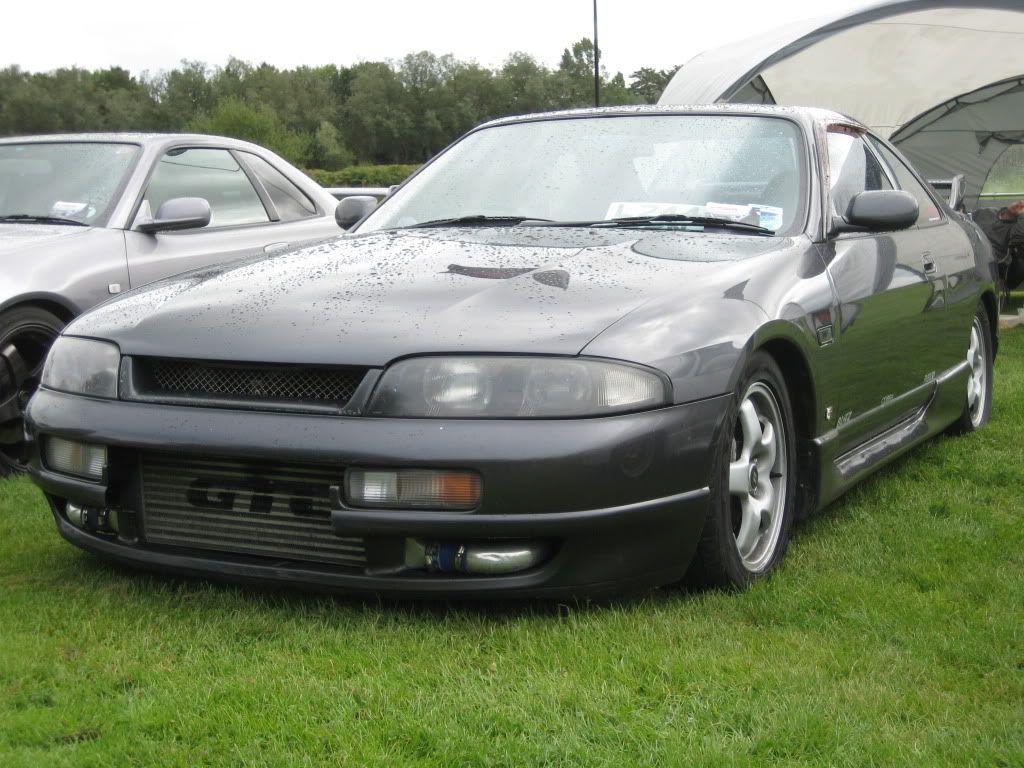 Interesting cutting for the Front Mount Intercooler.. What can you say!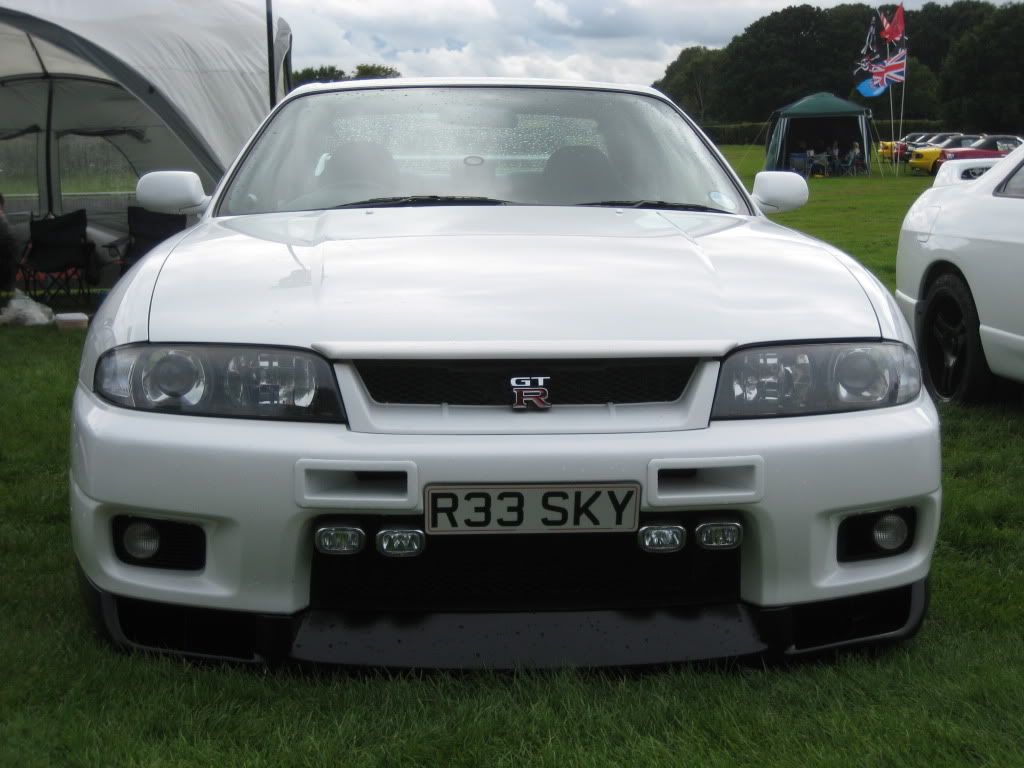 This GTR was a perfect clean example. Note the driving/fog lights. These are genuine Nissan items and wire straight into the loom. Love them? Loath them?
This is a 'new' owners ride. He took the car out of the body shop especially to come along to the show. What a lovely clean example of a Spec 1 GTST.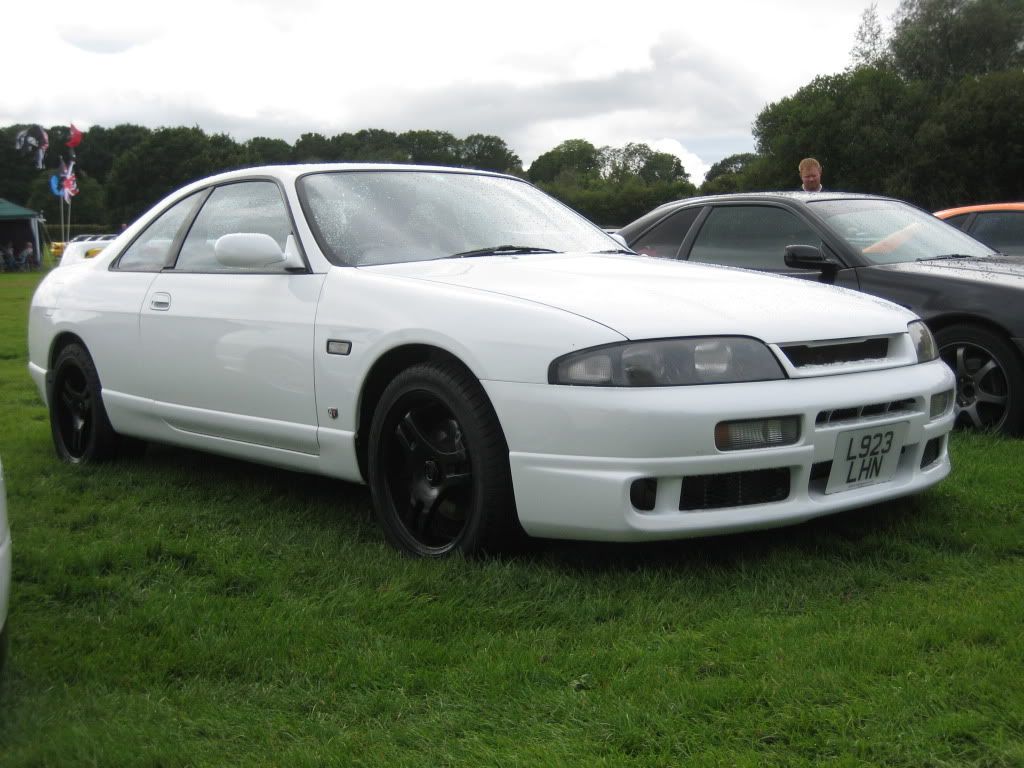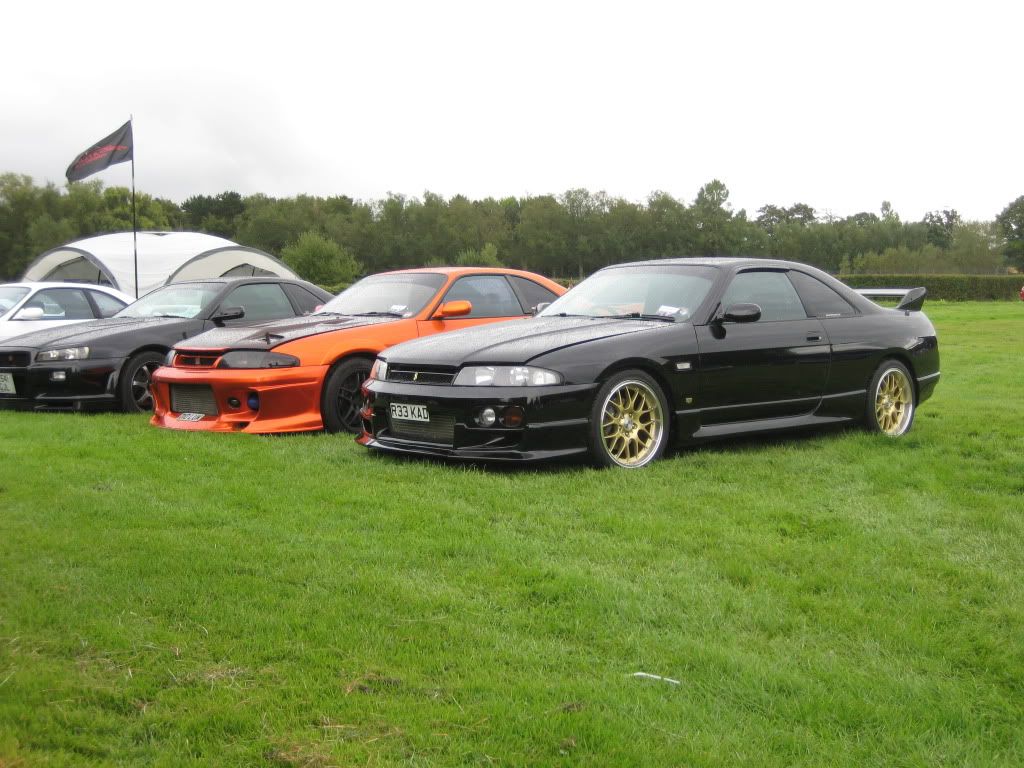 You can see our bonnets are still undone as we waited for the worlds longest passing shower to blow away.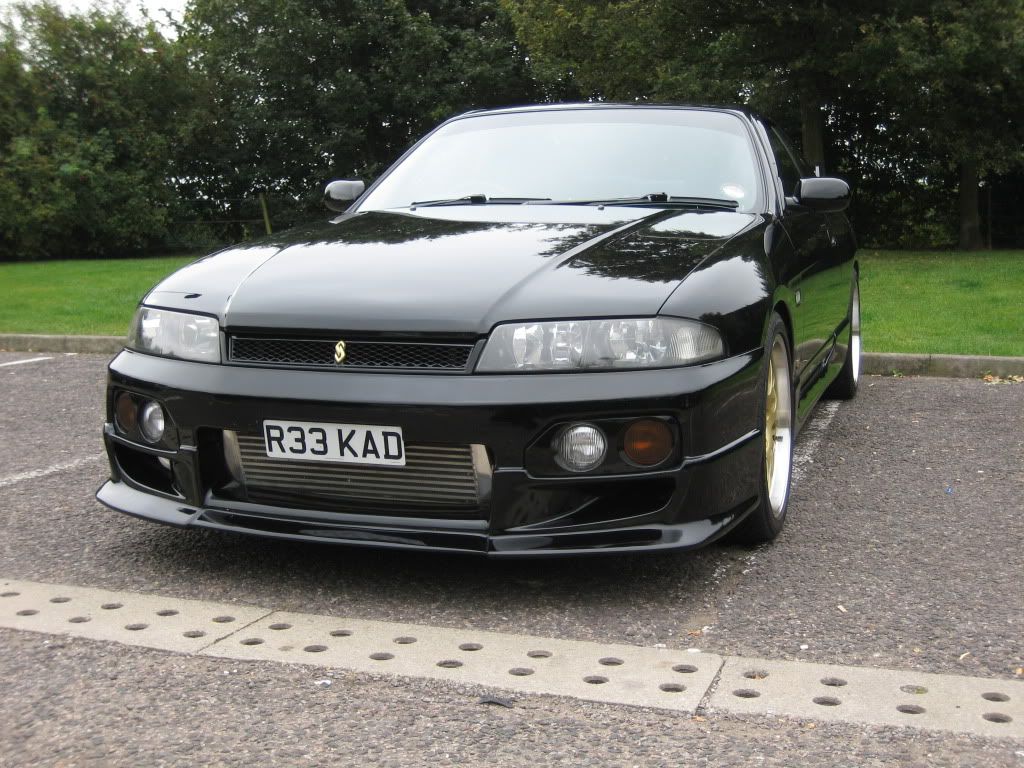 Taken at the road services along the M25. I thought I better snap her in her glory as she may never look this good again!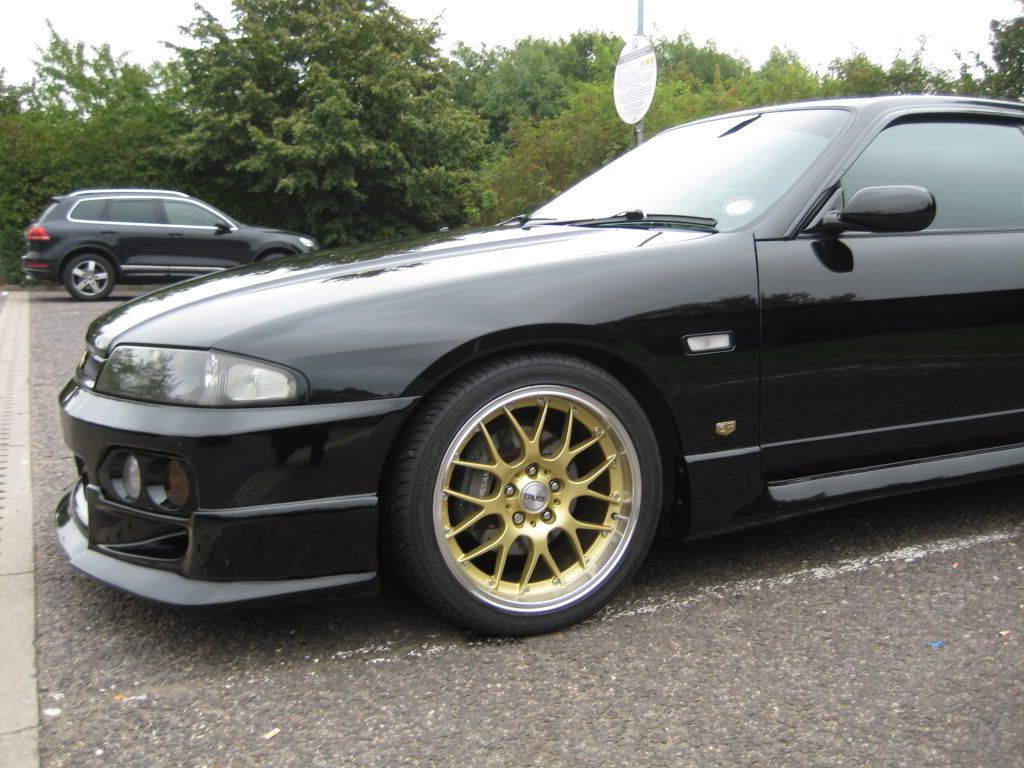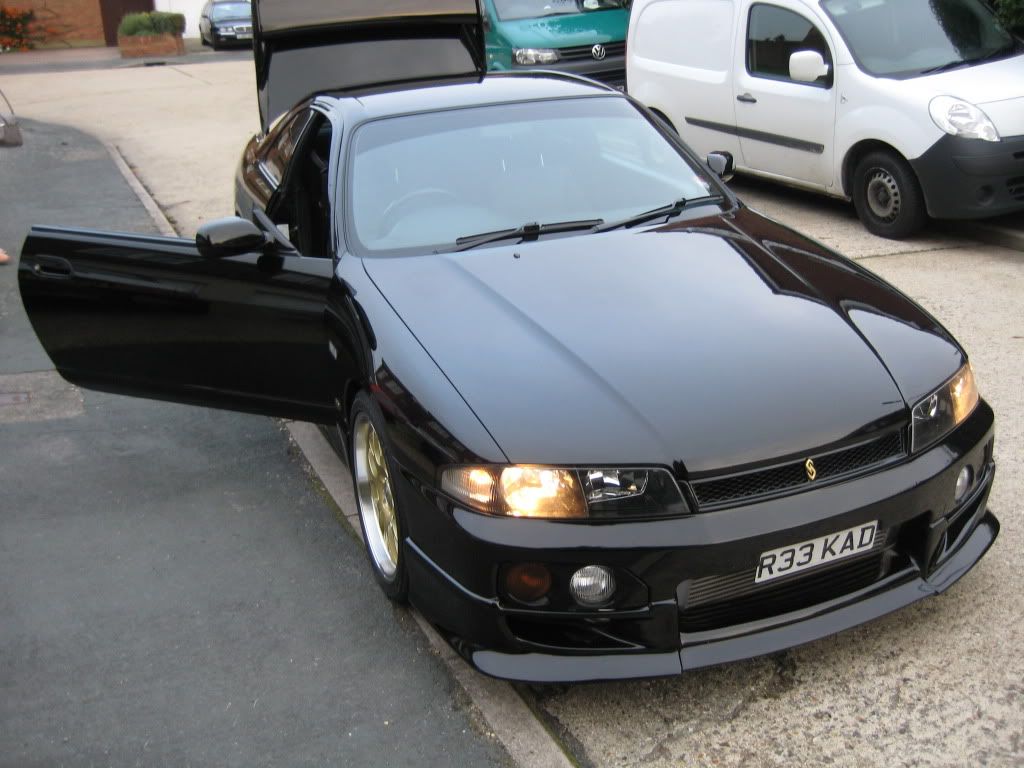 Never really seen her with her lights on!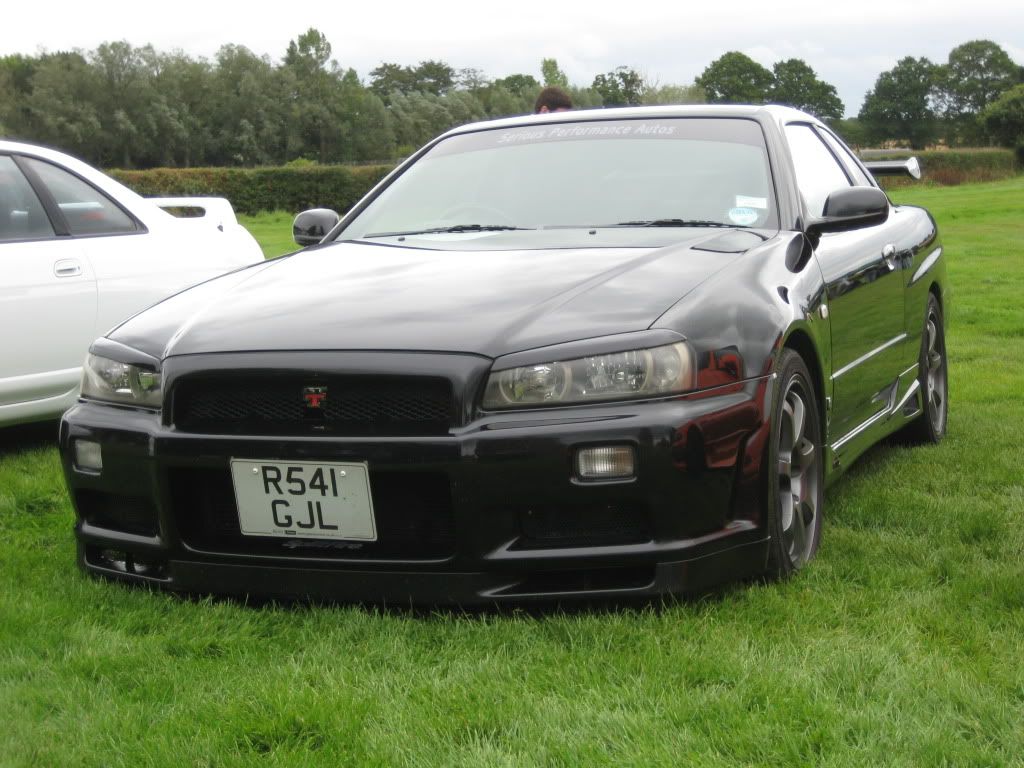 Becky's R34 this is undergoing body work shortly and will flare the rear arches for that GTR look. Interestingly all being well my current Hybrid turbo will be going into this car.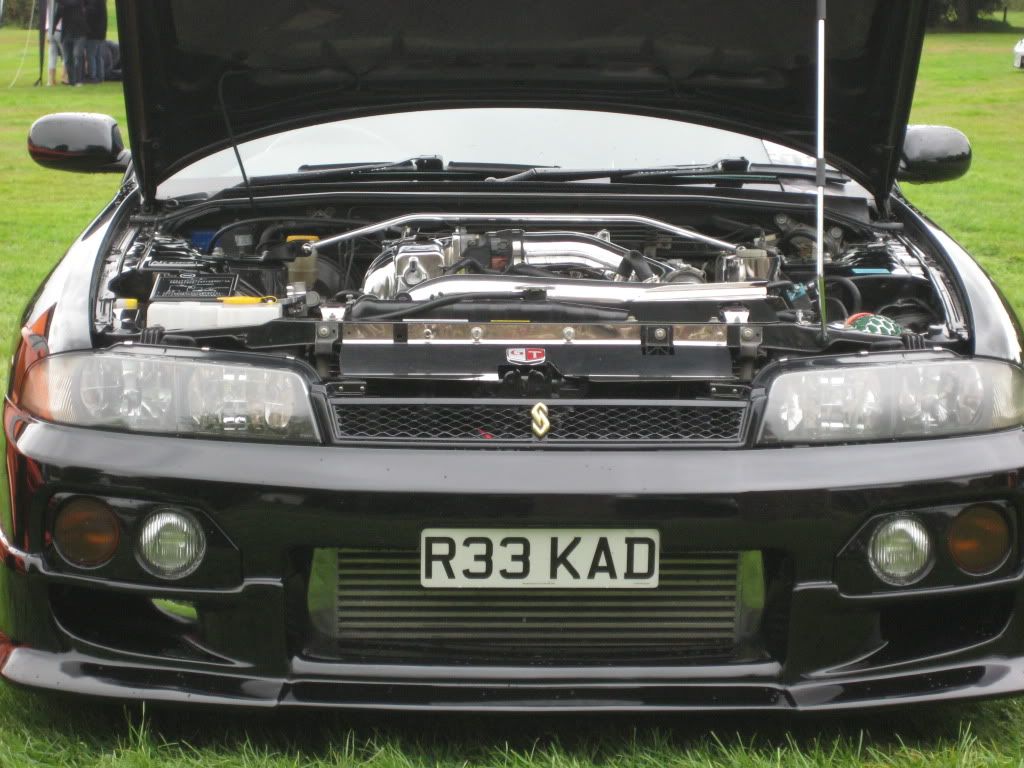 I had some abuse for my engine bay. Usual stuff like 'why bother, no one See's it' to 'I would spend the money on performance'. I just smile at them and wonder why then are they taking photo's of it and what do they actually know about Ms Skylines performance.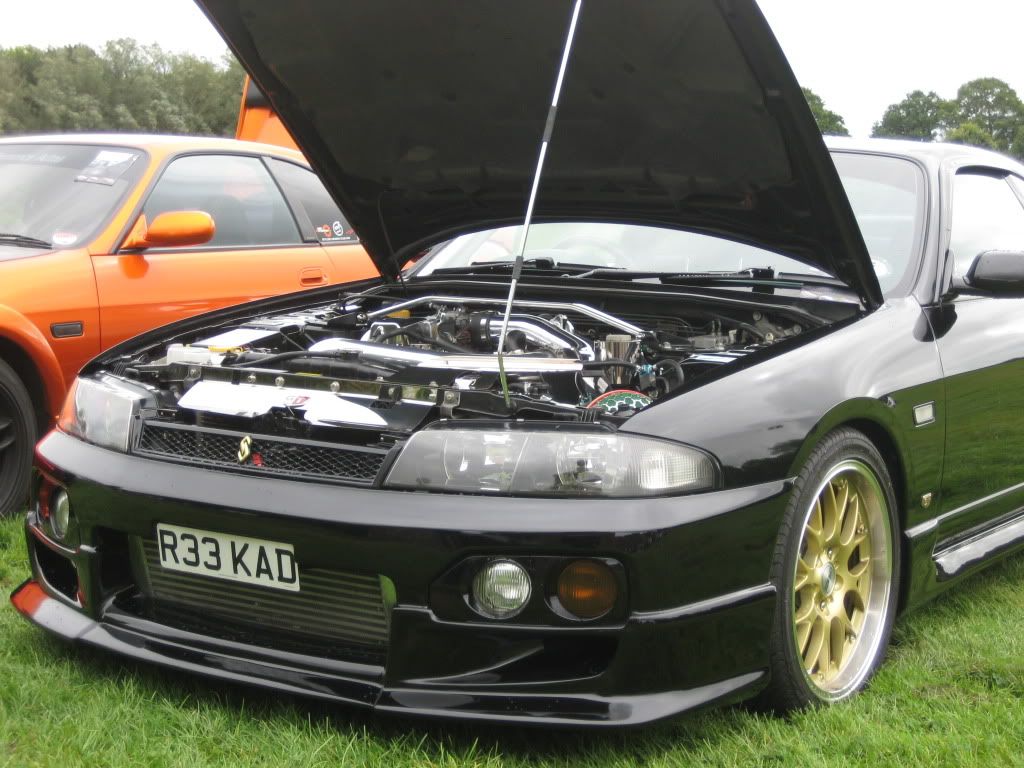 Included because I could...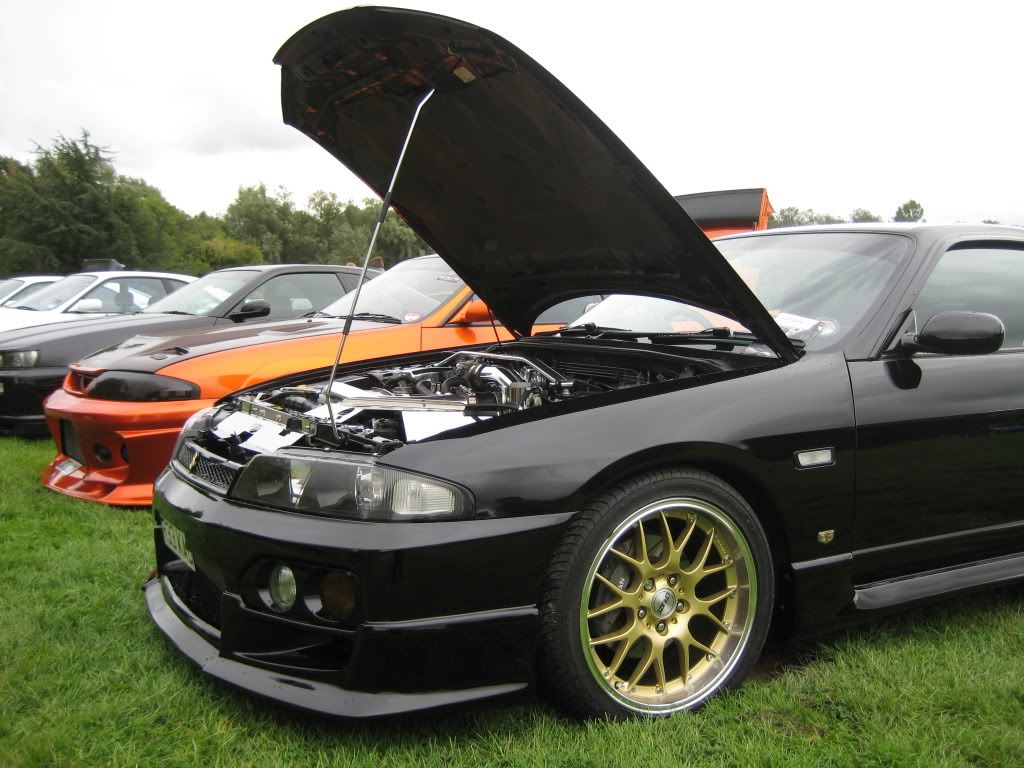 See other caption hehe
My Angry Bird Mascot. I even had a minor amount of abuse to there not being any reason to do this... But then is there a real burning reason I need the car in the first place?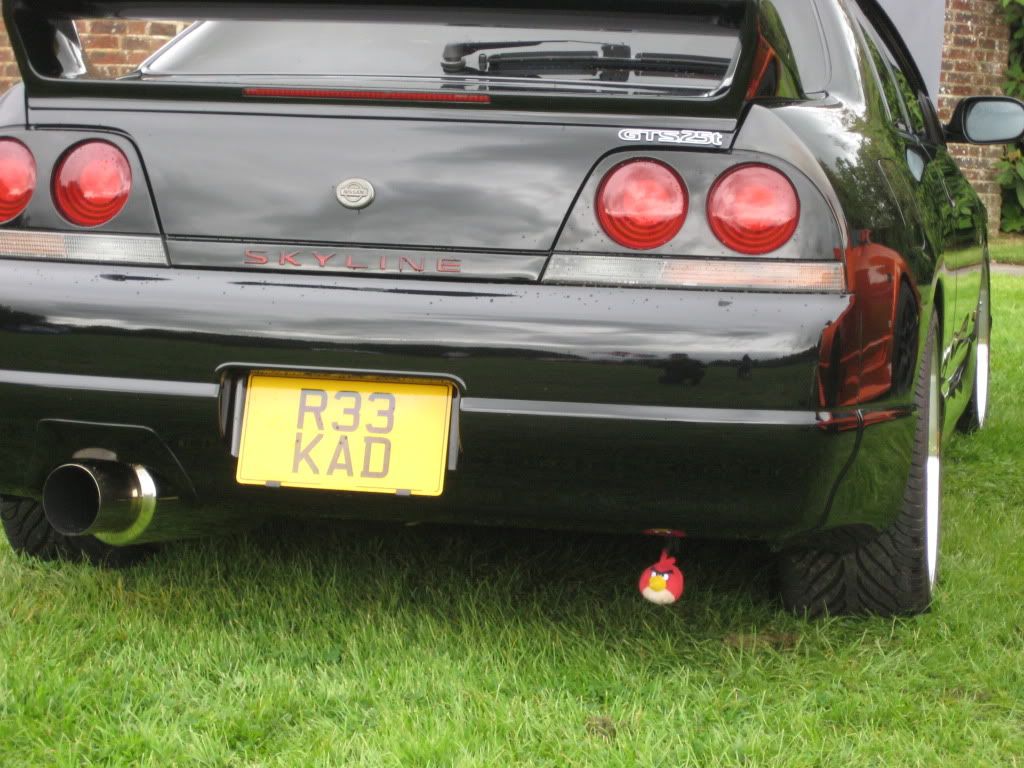 Sexy bum?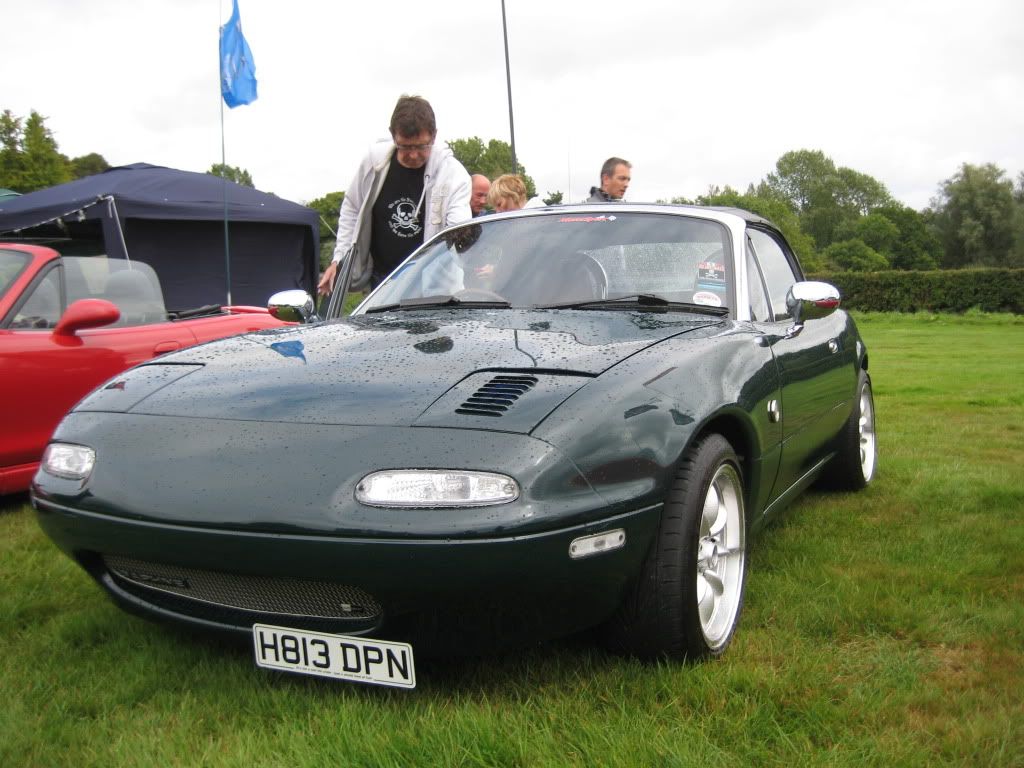 I would have taken more of the MX5's as they had some really good examples. However the guys there were just too friendly and kept me chatting!
Parting shot :)
And that was Japbash 2011!